New & Noteworthy
At BES, we appreciate our involved parents and community members. We also enjoy broadcasting our latest news and information here on our News page, where we will chronicle school activities and student achievements and publish announcements. We'll also offer helpful resources and information. So check back often, as we update it regularly.
You've Got to See This!: Farmingville Elementary School Express Run By RISE Students
When you see what Ridgefield Public Schools (RPS) occupational therapists add to our schools, you want to share the news. For example, Farmingville Elementary School (FES) staff member and RPS parent, Amy Dennis, reached out to RPS Update about the opening of the FES Express, a weekly snack cart run by the Ridgefield Intensive Special Education (RISE) students under the guidance of Dr. Danielle Helminger and supported by a grant from the FES PTA. Ms. Dennis gushes, "[Dr. Helminger's] work on this program, from inception to execution, has been impressive, and we're so proud of her!"
Every Monday, Dr. Helminger's students survey staff for their drink and snack orders. On Friday afternoons, the students deliver these snacks with a smile (the cart's motto). The students gain valuable life skills by counting the drinks, tallying the snacks, interacting with customers, and counting money. "The program builds on student's strengths," explains Dr. Helminger. "One of our students is very tech-savvy and loves being involved in every aspect. We are working on important life skills and towards independence." The FES Express has an adorable punch card and raffles off a weekly winner, which calls attention to the program. "Teachers and students see these students acting as leaders and entrepreneurs," Helminger says. "We are very grateful for our staff's patience and support. The students and I look forward to it." Helminger reports that she plans to bring the same concept to Scotts Ridge Middle School soon with "The Ridge Fridge."
Helminger explains, "A lot of what occupational therapy does is not understood in terms of how it affects the population as a whole. We're working on that." She cites a recent program at Scotland Elementary School (SES) as an example. Occupational therapist Jennifer Carney and physical therapist Gina Bradbury assembled "Brain Break Boxes" for every SES classroom during the recent professional development day. "They did such a good job," says Helminger. "Their sensory boxes will benefit all learners."
She also notes occupational therapist Yasmin Hussain's sensory pathways at Veterans Park Elementary School (VPES) and Branchville Elementary, which were installed in school hallways with PTA support. Ms. Hussain, in a recent VPES newsletter, explains the pathways, "There is a plethora of research on the importance of movement in learning and child development. Motor movement facilitates bilateral coordination, muscle strength and tone, gross and fine motor skills, vestibular balance and posture, visual tracking and coordination, rhythm and timing, and dominance. Research also suggests that promoting movement and activity in young children can help increase memory, perception, language, attention, and emotion." The pathways are also really cute and cheerful!
These are just a few of the "you've got to see this" contributions that RPS occupational therapists have added to our schools with the support of PTAs.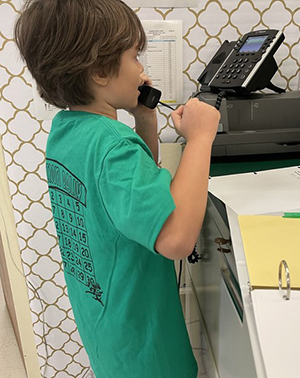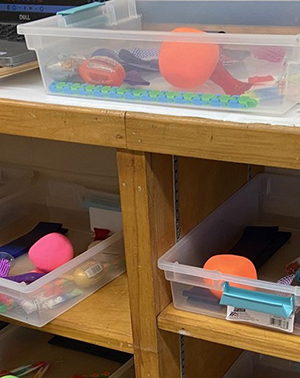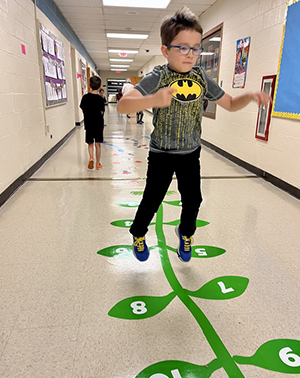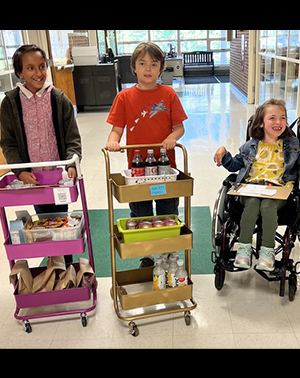 Weather Reminder
Please find all the information you need about snow days, early dismissals, and delay starts on our weather reminder page.
September 2022 COVID Practices
RPS Fall 2022 COVID-19 Practices:
We hope that you have had a healthy summer. As we return to school, we have a few important updates on our COVID-19 Protocols. We ask that families review these carefully, and reach out to their school Principal or nurse with any questions. You can access these updates by clicking here: